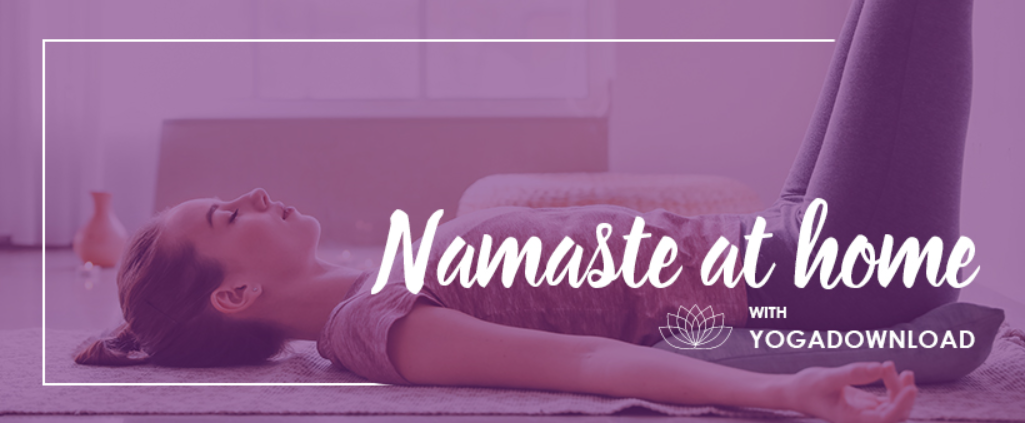 We live in a fast-paced world where instant gratification has become the expectation of what most of us allow into our lives. We all know that taking time to slow down and reflect on our lives would probably be beneficial to our overall well being, but who has time for that?
Give yourself a minute and learn how to use restorative yoga for back pain relief as well as to find time in your busy life to relax and check in with what's really going on inside of your body.
Using Yoga For Back Pain Relief Starts With Your Breath
---
One of the main reasons why I started practicing yoga was because I heard that it was a great way to workout and get in shape. I knew that the only way I was going to be able to get rid of my chronic low back pain was to get my body healthy again. I hated running and lifting weights and due to pain in my joints I needed a low-impact workout so yoga seemed like a great option for me.
After over a year of regular practice I can now tell you that yoga did in fact get me in the best shape I've ever been in and my low back pain is a fraction of what it used to be.
But there was something else going on inside my body that had nothing to do with my physical appearance that was guiding me through my practice – my breath. The most important thing that you can focus on during your yoga practice is your breath. Even if all you do for an entire session is lay on the ground and breathe, you will start to relieve tension in your body and mind.
What Is Restorative Yoga?
Restorative yoga takes your breath and adds restorative yoga poses that are intended to put your body at ease so you can relax and clear your mind. A lot of restorative yoga classes might move into only a handful of postures that you hold for over five minutes each. 
When you combine focused breath with restorative yoga poses your goal is not to get an intense workout but to settle your mind from the craziness of your day or life in general. When you learn to settle your mind you can start to take note of what is actually causing the pain or tension in your body.
When practicing restorative yoga at home or anywhere else it is encouraged to use as many props that are available to you. Most yoga classes will offer blankets, pillows, blocks, straps, or even elements of your environment to help you get as comfortable as possible.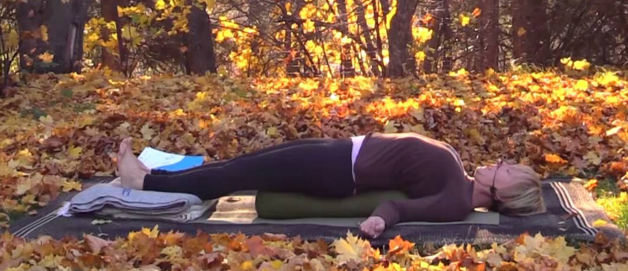 The reason it is necessary for you to be extremely comfortable is because the postures that you will be moving your body into might be postures that would normally be uncomfortable for you in a regular yoga class. 
Allowing yourself to be comfortable in a pose that might otherwise cause you pain will open up space in your body so you can work to release the tension that is causing that pain.
Be Still And Let The Healing Begin
---
As you hold these restorative yoga poses for an extended period of time you might find that it is actually harder to lay down and be still for a few minutes than it is to actually go through an entire vinyasa yoga class. W
e are so used to being on the go that an hour of restorative yoga could feel like a lifetime! This is why restorative yoga is the necessary calming 'yin' side of our fast-paced 'yang' lifestyle.
In order to find relief from pain, whether it is physical pain such as sciatica or mental pain such as stress and anxiety, it is necessary to take time to slow down your mind so it has a moment to look inside your body and see what is really going on.
Restorative yoga poses set your body up in a way that might feel very different or unusual to you but are intended to help you relax and locate the parts of your body causing you pain or tension.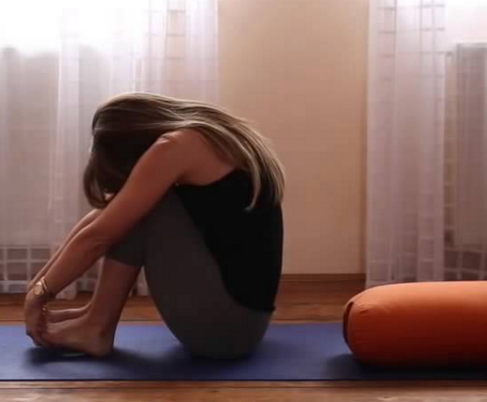 You might find that restorative yoga classes become your favorite classes to attend because of how relaxed you feel afterwards. In addition, if you have severe issues in your body that are causing your back pain such as a ruptured disc or have had surgery and the pain is still there then it might be necessary for you to only do restorative poses in the beginning.  
Easing your body into the postures is going to have a much greater impact on you being able to advance in your practice then trying to force yourself into a more physical yoga class right out of the gate.
Consistency Is Key
---
A regular yoga practice that also includes days where you only do restorative yoga poses is the best way for you to get the most out of your practice. Through your restorative yoga practice you can identify the parts of your body that need relief from pain and then work on those parts of your body during your moving practice. Click the image below to check out some restorative yoga classes that you can start doing today.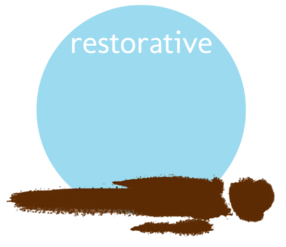 Starting a regular yoga routine that includes both yin and yang sides of yoga is going to take the pressure of figuring out when and what type of yoga poses you should be doing and allow you to focus instead on repairing your body. 
Consistent practice is the only way you are going to naturally heal your back pain so it is important to take time to thank your body for all that you put it through.
Learning how to slow down and take time to clear your mind from all of the junk that you are bombarded with for a majority of the time you are awake is the first step to finding relief from your back pain. Restorative yoga poses are designed to put your body at rest so your mind has the freedom to clear out all of the waste.
After a few restorative yoga sessions you might find yourself going out of your way to make time in your busy schedule for a regular yoga practice because of how refreshed and rejuvenated you feel afterwards – and that dedication is what is going to finally give you relief from your back pain.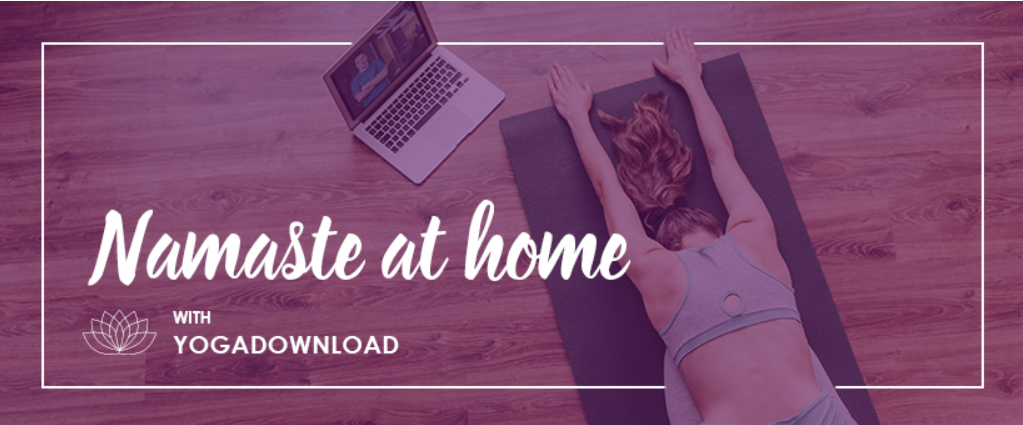 How do you clear your mind from the craziness of your life?
Stick With It!