Product: Fitbit Charge HR Review
Price: $126.99
Where To Buy: Amazon.com
My Rating: 4 out of 5
Fitbit Charge HR Review Product Overview
---
As my workouts started to get more and more intense and I was really starting to see real results I found myself wanting to know more about what was going on inside my body and how my heart and cardiovascular system were holding up to the increased exercise.
There is a history of heart problems in my family so I wanted to take every precaution I could so I didn't end up in a hospital bed.  I found that the Fitbit Charge HR has everything that I wanted in a heart monitor and more.
What Are Some Features?
One of the things I like the most about the Fitbit is that it syncs up automatically with my smart phone which allows me to easily track my workouts to see my progress.  When workout mode is turned on it will record your heart-rate every minute giving you a detailed look at every stage of your workout. If you're doing a high-intensity cardio workout such as The Ultimate Yogi, it is really cool to be able to see how you were doing each minute of your workout.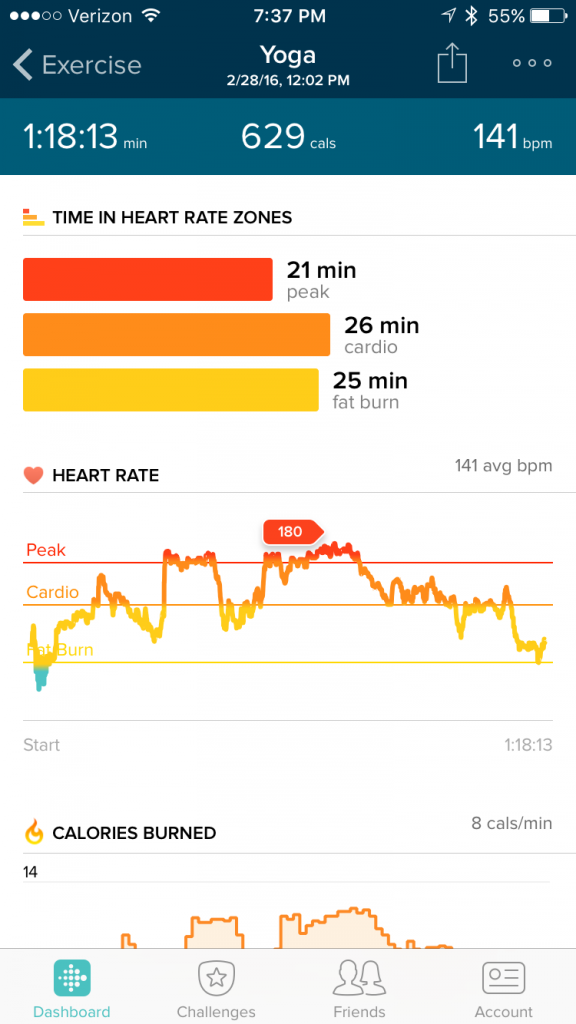 The Fitbit Charge HR also tracks distance traveled, calories burned, floors climbed, and steps taken.  There is also a silent alarm that will softly vibrate to wake you up.  I only used the silent alarm a few times because I have a different alarm I use but the silent alarm on the Fitbit worked really well but was kind of uncomfortable to sleep with it on.  However, if you are the type of person who has trouble waking up on time and at a time when you're body is most ready to be woken up, then the silent alarm might be good for you.
Another really nice feature of the FitBit Charge HR is it is water resistant, so if you're someone who sweats a lot then you won't have to worry about the heart rate monitor not working on you.  I sweat a lot and have never had any issues with it not working (I also accidentally washed and dried it and it still works but I wouldn't recommend doing that on purpose).
What Could Make It Better?
If you're used to wearing a watch then you would probably have no issues wearing the Fitbit Charge HR for the majority of the day.  However, the rubber band doesn't move as easily around the wrist as a regular band and the solid face doesn't allow for a snug fit around the top of the wrist bone.
I wear my Fitbit while practicing Yoga and some of the poses that I need to go into, such as eagle pose, are obstructed by the band.  Also, as I stated earlier, wearing the Fitbit to sleep can be a little uncomfortable as the band can get caught on things while sleeping.
Should You Buy?
There are so many different types of exercise bands for sale today it can be pretty overwhelming trying to decide which one is right for you.  I've always been the type of person who finds a product that has all the features I'm looking for and then I compare it to other similar products.  Usually only one of those products is a clear winner and the Fitbit Charge HR was that one for me.
Even though it does have some room for improvement, I the Fitbit Charge HR is a great multi-function heart rate monitor that can be worn comfortably while exercising or can be used as a smart watch throughout your day to track your daily steps and distance.  I'm very happy with the Fitbit Charge HR and would recommend it to anyone who is serious about keeping track of their heart and total body health.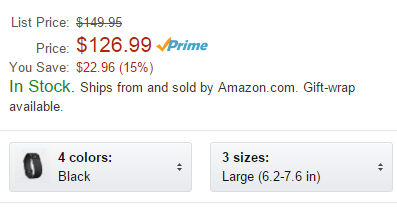 Stick With It!
-Nate