A recent analysis by the United Nations Office on Drugs and Crime showed that in 2010 enough prescription painkillers were prescribed to medicate every adult in the US every four hours for one month. With prescription drug abuse and addiction at an all-time high and 80% of the population reporting chronic back pain at some point in their life, there has to be a better medication for back pain relief. And there is. The answer has been right in front of us for thousands of years, and now people are turning to yoga everyday for a more natural way to relieve their back pain.
The Lure Of Pain Pills
---
I'm like most people and have taken prescription drugs to help ease my back pain when it seemed like there was no other choice. Prescription drugs did make me feel good and did temporarily help with the pain but unless I continued to pop countless amounts of these pills, the pain would always come back.
It didn't take long for me to realize that taking prescription pills for the rest of my life so I wouldn't have back pain was unacceptable. There was no way I was going to willingly pump vast amounts of chemicals into my body that I could have easily become addicted to and dependent on.
And believe me, the pain in my back was bad. I could no longer bend over to tie my shoes without a shooting pain through my entire back. Every time I would kneel over my knees and back would crack and I was never able to comfortably sit down for longer than a few minutes.
The lure of prescription pills was there and I'd be lying if I told you it wasn't tempting but I knew that taking the easy way out would never end in anything good.
So I persisted, dealing with the pain every day until I was willing to admit that the only way I was going to get rid of the pain was if I worked hard at it. I had heard that yoga was a great way to stretch out the muscles in my lower back and relieve some of the tension, so I thought I would give it a try. After a year of consistent practice I finally started to notice real relief from the low back pain I had experienced for a large part of my life.
Starting a regular yoga practice will start to rehabilitate the muscles and joints that are causing your pain as well as help you clear your mind of the negative thoughts that usually accompany pain and stress. After consistent practice your body and mind will be under your control instead of the other way around and you'll never think about taking prescription pills for the pain ever again.
Nature's Medication For Back Pain Relief
---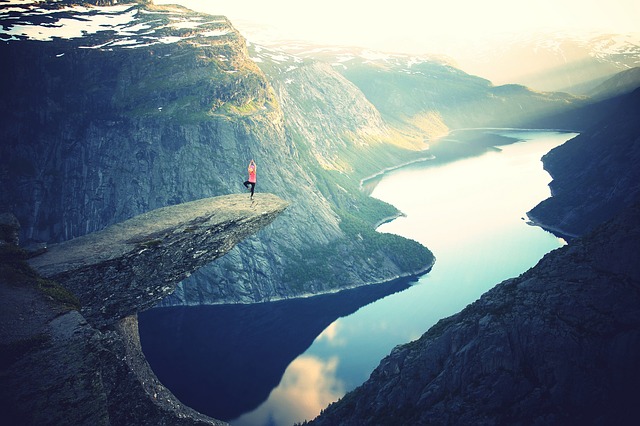 As much as yoga has changed in recent years to what it is today, the reason it has endured for so long is because no matter what your practice looks like you can't help but feel the positive effects both mentally and physically in your body. When you really get into your practice and just let your body take you where it wants to go it becomes a kind of moving meditation where your mind and your body are connected.
It's easy to see why people associate yoga with meditation and spirituality but you don't have to sit in one spot and meditate for an hour in order to achieve mental clarity. Allowing yourself to focus on your breath throughout your asana, or moving, practice will give your mind the mental massage that it needs to work out all of the kinks that have built up in your body.
The amazing thing about yoga is it is the most natural way that you can exercise. Every posture in yoga needs nothing more than you and nature in order to perform some of the most incredible feats.
The most incredible feat for me so far? Being able to bend down and tie my shoes without worrying if I'm going to pull a muscle somewhere in my body.

Can you think of a more natural medication for back pain than nature itself?
Stick With It!
-Nate